Adult-use cannabis retailers in Massachusetts amassed more than $2 billion in lifetime sales by the end of August this year, signaling an eager, and likely growing, consumer base.
And despite persistent, bad-faith tropes, and often racist stereotypes that have long dominated mainstream cannabis culture, there is no uniform customer.
Alex Mazin, president and CEO of Bud's Goods & Provisions, which operates dispensaries in Worcester and Abington, said asking who buys cannabis is kind of like asking who buys alcohol in a liquor store.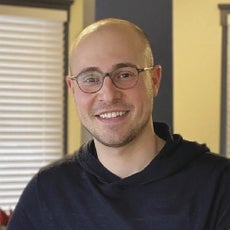 PHOTO | COURTESY OF BUD'S GOODS & PROVISIONS
"The only common characteristic is that they're 21 and older," Mazin said.
The adult-use cannabis market in Massachusetts has been operating for three years as of this November, and according to data from the state Cannabis Control Commission, year-to-date sales in-state surpassed $1 billion as of Oct. 14, doubling the clip of sales from a year prior.
In that time, industry stakeholders in Central Massachusetts say access to the legal market, as well as the wide variety of cannabis delivery methods that came with it, has helped reduce stigma and introduce – or reintroduce – consumers to the plant's use. As the state's market grows, cannabis brands are working to differentiate themselves from both each other and the country's other large legal market on the West Coast.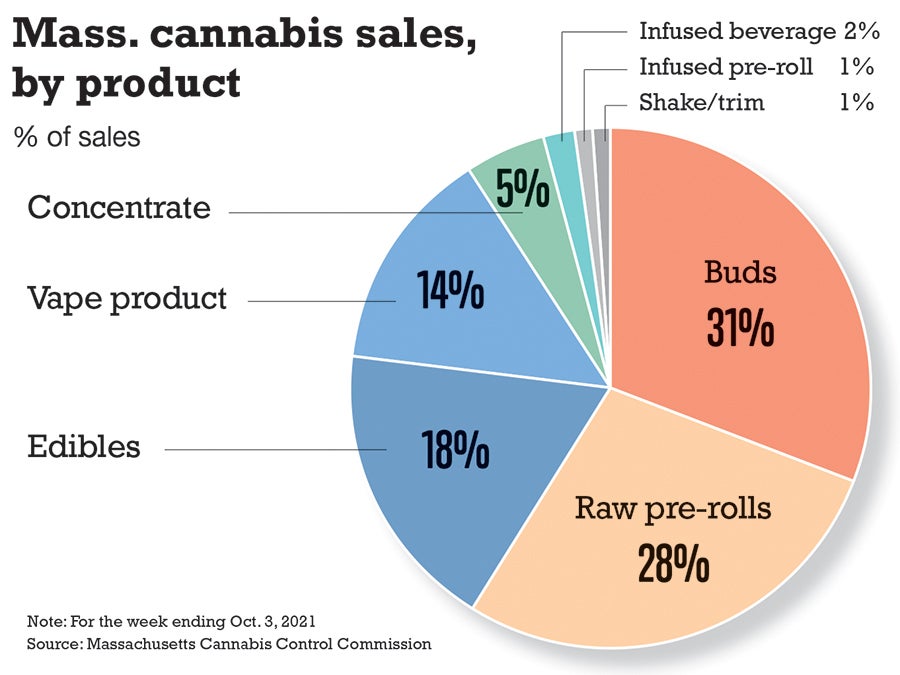 Flower trends
Cannabis flower and its more convenient cousin, the pre-roll, dominate Massachusetts sales, according to CCC, which tracks sale information. Collectively, they comprised 58% of sales in the week ending Oct. 10. In second were edibles at 19% and vape products at 14%.
Flower appears to remain king in Worcester, in particular, said Beth Waterfall, principal at Beth Waterfall Creative and executive director of the Norwell-based Elevate Northeast. Waterfall works in and around the Central Massachusetts cannabis market, either through marketing or nonprofit work aimed at changing perceptions around cannabis more broadly.
In her work in the city of Worcester, Waterfall said dispensaries report steady and enthusiastic cannabis sales. That trend seems to be driven at least in part by a demand for quick-use products in urban environments, where customers want a cannabis product they can consume easily as they travel between destinations. Pre-rolls at Good Chemistry, near the Polar Park baseball stadium, are particularly popular on game days, for example, she said.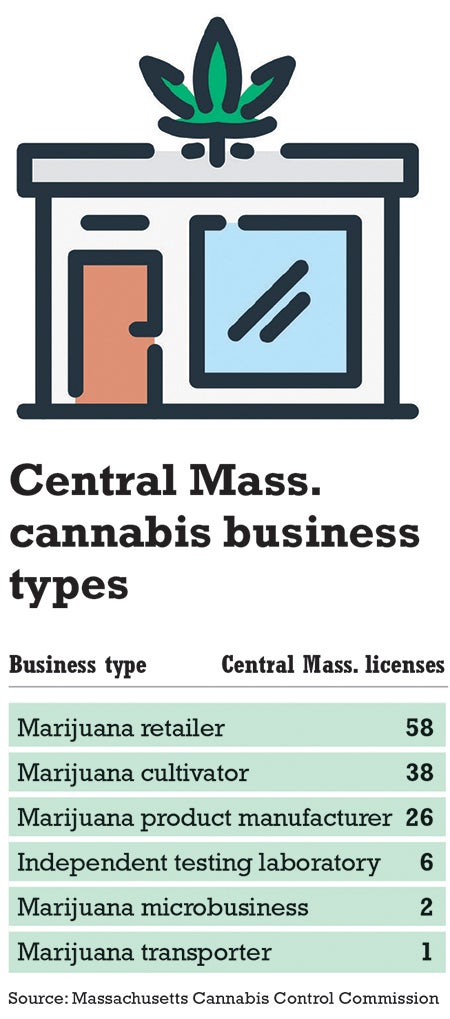 Aside from continuing to prefer flower, the cannabis industry as a whole appears to be skewing toward more widely popular wellness trends.
"People just want to feel better now," Waterfall said. "The pandemic has been depressing, and it's been hard. There's this plant-based product that's available in all these different forms and delivery methods."
She pointed to discourse around alcohol consumption during the pandemic, and said some users ultimately turned away from it in lieu of the more gentle cannabis option.
A survey conducted by The Harris Poll on behalf of Curaleaf Holdings, Inc., a cannabis company based in Wakefield and which does business in Central Massachusetts, including operating a dispensary in Oxford, found 45% of adult cannabis users reported replacing alcohol with cannabis during the pandemic.
That survey, whose results came out in December of last year, reported 33% of adult-use consumers said they preferred cannabis to alcohol.
"Alcohol's a depressant, and if you get in the habit of having a couple glasses of wine in a day, that's going to make you feel bad, or you're going to have hangovers," Waterfall said.
That's not the case with cannabis, which generally leaves little to no trace after being used the night before.
Standing apart
With the pace of sales doubling in just under a year, cannabis purveyors are racing to separate themselves in an increasingly saturated industry.
Patrik Jonsson, Curaleaf's regional president of the Northeast, said standing out is a growing challenge.
"It's gotten very, very competitive," he said.
Early on in the legal market, he said, cannabis retailers could sell virtually whatever they wanted. Now, they need to provide quality and attractive pricing to target consumers. He estimated customers have two to three times as many options on a dispensary menu as they did when adult-use sales began.
Both he and Waterfall reported increased interest in effects-based products, such as those which specialize in inducing sleep, providing energy, or promoting relaxation, which also fall in line with wellness-oriented trends.
Mazin predicted cannabis brands will begin honing in on marketing to specific consumers in the next one to two years, a step away from the broad-range marketing occupying dispensary shelves today. From their vantage points, specificity may be cannabis' next big step.
The Massachusetts market is still very young, defining itself against West Coast markets, which got off the ground before the East Coast's, and adapting quickly to a rapidly expanding industry. Jonsson said there tends to be a trickle-over effect, with products and technologies growing popular in California, first, before making their way to Massachusetts.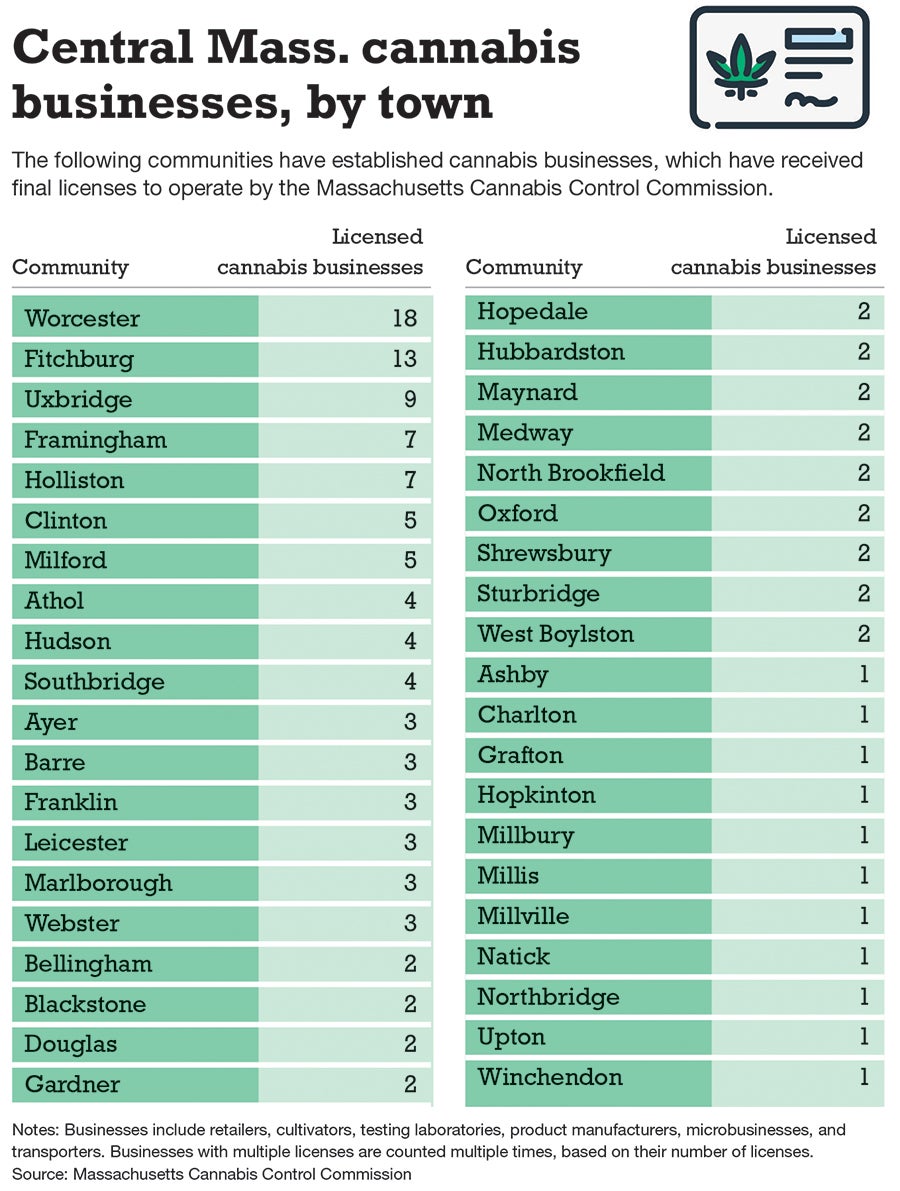 But still, the two regions are far from alike.
Mazin likened the distinction between the coasts' cannabis cultures to the differences between their music cultures – part of a whole but still very different.
"When I think about the New England brand, I think about the Americana brand," Mazin said.
Since lifestyles in the West are different from lifestyles in the East, branding and marketing should reflect that, he said. Touchstones among New England consumers, he said, include things like sports, Cape Cod, and visiting places like New Hampshire. He tries to incorporate those ideas in his own branding, using millwork and steelwork to invoke those vibes in his shops.
At this point, as new dispensaries in Central Massachusetts open at a near-dizzying clip, with 58 retailers now having their final license – a far cry from the market's beginning, when there were only two options in the entire state – bringing customers not only in, but back, is essential to a store's business plan. That means clearly separating oneself from the competition. How that plays out, exactly, is a story still unfolding.
"We're still in our infancy as an industry. We're just at the beginning," Mazin said.