Located adjacent to the Polar Park baseball stadium in Worcester, the planned Left Field Building is a $16-million symbol of the ambitious plans in the city for the life sciences as a catalyst for its ever-evolving development efforts.
"That's a massive investment, and it's a massive thing to have life sciences right in the middle of Worcester. It'll be pretty revolutionary in how the city approaches and views life sciences," said David Sullivan, economic development and business recruitment associate at the Worcester Regional Chamber of Commerce. "This is a big part of our city, and it's right in the middle because of that."
The Left Field Building, which is tentatively slated for a 2023 opening, is one of three planned eight-figure developments meant to further grow Worcester's foothold in the life sciences field, which already includes UMass Chan Medical School, a major facility of Illinois-based AbbVie, and the 36-year-old incubator Massachusetts Biomedical Initiatives. The other major planned developments are both at the 46-acre Reactory biomanufacturing campus: the $60-million facility from China-based WuXi Biologics and the $50-million project from Galaxy Life Sciences, which – like the Left Field Building – is still waiting on a final tenant to agree to move into the site.
Along with the San Francisco area, Boston-Cambridge is a leading life sciences hub in the country, which has led to biomanufacturing, biopharmaceutical, and biotechnology efforts to expand westward in Massachusetts. The MetroWest region is home to several large medical manufacturing companies like Waters Corp. in Milford and Boston Scientific in Marlborough.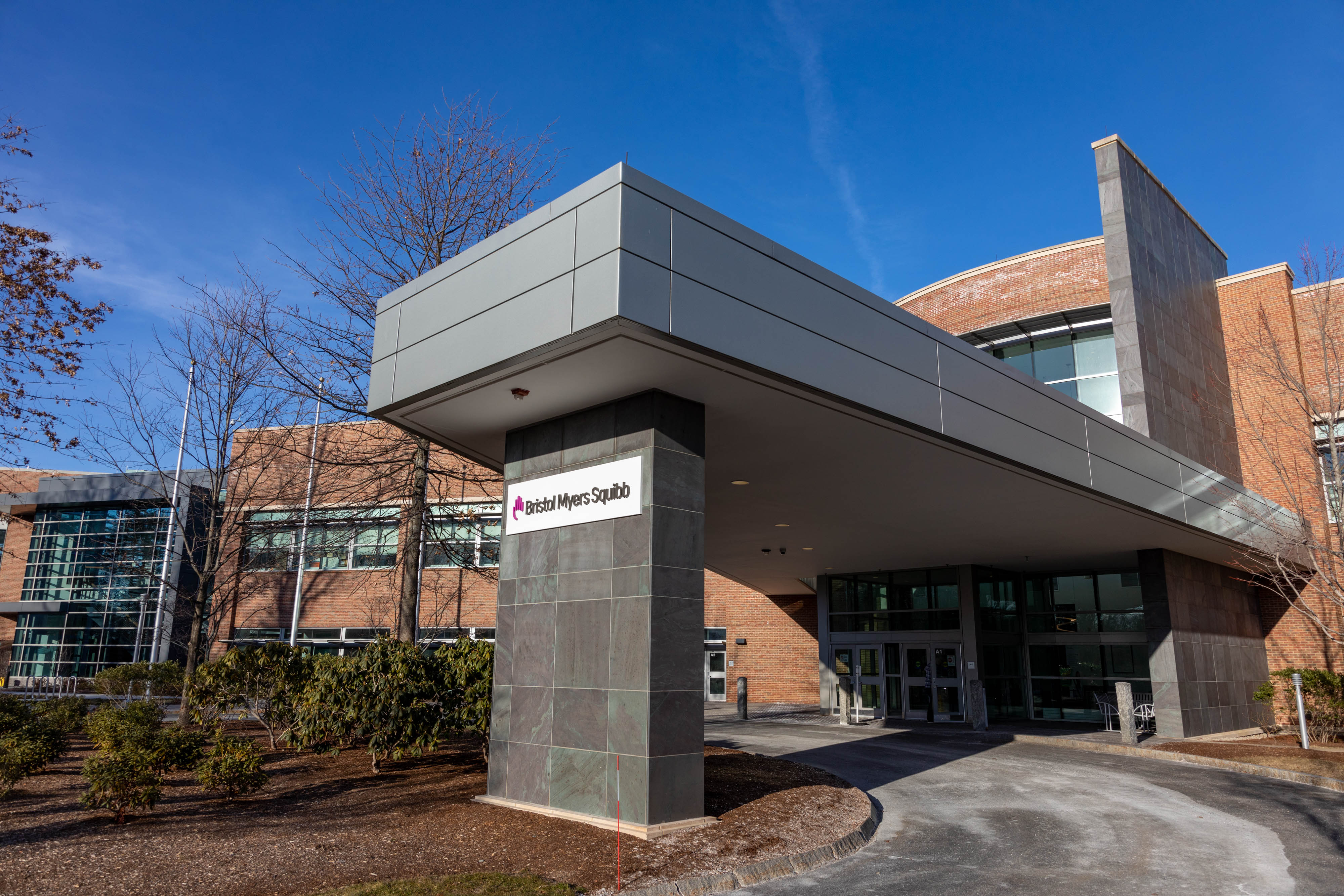 PHOTO | COURTESY OF BRISTOL MYERS SQUIBB
In North Worcester County, Devens is home to a major facility from New York pharmaceutical company Bristol Myers Squibb, which is planning a 244,000-square-foot expansion. Other planned facilities in the region include the $500-million life sciences campus in Devens from Boston developer King Street Properties, the $150-million facility in Boxborough from Arranta Bio, a microbiome contract manufacturer, and the $41-million facility expansion in Devens from medical device contract manufacturer SMC Ltd.
And COVID-19 only furthered the importance of the biotech industry, said Ben Bradford, vice president of membership and economic development at the Massachusetts Biotechnology Council (MassBio). Almost 100 Massachusetts companies are now working on diagnostics or therapies for the coronavirus.
"It has shown the value that this industry provides both from a human health perspective, but also from an economic perspective and a workforce perspective," Bradford said.
As investors and developers flock toward the sector, life sciences isn't going anywhere, said Bradford.
Why life sciences?
As one of the hottest life sciences locations in the world, Massachusetts has about 20 million square feet of biomanufacturing and lab space in the pipeline to be constructed by 2024, according to an August report from MassBio.
The influx in space is the result of a rapidly growing market which communities are scrambling to meet.
Since the start of the pandemic, the sector has seen record levels of venture capital, federal government, and public funding, said Tucker White, director of research at Boston-based real estate research firm Hunneman.
"Whenever one of those fundings is very high, more space follows," White said of the life sciences real estate market. "Right now, all three of them are at all-time highs."
The lifespan and trajectory of biotech and biomanufacturing companies have changed over the last five years, said White. A decade ago, most small startups in the industry would be quickly absorbed by large companies.
Now, there's a swell in midsize companies, which occupy between 20,000 and 50,000 square feet, creating greater demand in the office market.
Is Worcester ready?
Boston and Cambridge are giants on the world stage of life sciences, but, while sometimes in their shadow, Worcester offers greater affordability and provides services to smaller companies and startups.
"Watching the growth of these mini-clusters like Worcester … it's really important to the health of the life sciences cluster in Massachusetts as a whole. We can't have prices like we have in Cambridge and Boston all over Massachusetts," said Bradford.
In a less saturated market, Worcester has more developable real estate than its easterly neighbors, but making that space industry-ready may pose more of a challenge for the region, he said.
Worcester's workforce was its strongest asset in attracting life science companies, as MassBio is predicting over 40,000 new jobs in the sector across the state, said Jon Weaver, president and CEO of MBI, the Worcester incubator.
"Workforce is one of the areas where Central Mass. does really well," he said.
MBI has partnered with Central Mass. academic institutions to create a pipeline to the life sciences and take advantage of the region's labor potential.
Anchored by UMass Chan Medical School, the city has more than 3,000 medical students, said Sullivan, from the Worcester chamber.
Competing or complementing?
"The biggest thing that we're seeing as the industry is expanding so rapidly is decisions largely being made based on speed, then workforce, then cost," said Weaver.
As demand for space rises, companies are anxious to find immediately available lab space, Weaver said. But, life science real estate isn't the easiest to develop.
"It is complicated space to deliver," said Weaver, explaining lab space requires special air handling and heavy equipment. "That's part of the challenge of delivering it, but it's also part of why it's so desirable, because it is so difficult to provide."
With 1.1 million square feet of research-and-development lab space in the pipeline, Worcester is investing heavily to address this need, said Sullivan.
But where the city really excels is biomanufacturing. Making up almost a quarter of the state's biomanufacturing jobs, Worcester County saw a 7.9% increase in employment in that sector, according to MassBio's report.
"Our focus is: what are the sectors of that industry that complement the success of Cambridge that don't compete with it, so things like biomanufacturing that greatly complement the R&D [research and development] efforts in Boston and Cambridge," Weaver said.