When Ulyssess Youngblood was initially looking for financing for his Worcester cannabis business Major Bloom, he spoke to several local banks about loans, but was rejected by every one.
"I would get shot down and not let it deter me," Youngblood said. "Knowing that it is federally illegal, or that was kind of the notion that everyone had."
Ultimately, Youngblood raised money on his own through friends, family, and his local community. He did speak to venture capitalists and investors but wanted to retain control of his company, so he decided to self-fund his business. He did secure banking services with Northern Bank in Woburn and took advantage of its equity pricing program.
"I honestly think in terms of legalization [of marijuana] the No. 1 issue is banking, and I mean that from a perspective of distributing wealth," he said.
In its initial years, the legal marijuana business struggled without banking services, essentially operating as a cash-only industry as financial institutions didn't want to risk their standing with the Federal Deposit Insurance Corp., as cannabis still is illegal federally. However, the banking industry has now found enough work arounds to provide cash management services to cannabis operators, although the stigma and the illegal label federally still prevents the industry from fully accessing financial services.

"We are currently pretty close to being fully banked from a cash management standpoint in this industry," said Steve Hoffman, chairman of the Massachusetts Cannabis Control Commission. "There is unquestionably still a stigma around marijuana, you cannot legislate or regulate that stigma away. It takes time."
This stigma may influence whether or not banks opt into this industry, particularly among local banks vigilant of their reputations, Hoffman said.
The lack of full financing services hurts operators like Youngblood, who don't necessarily have access to a large amount of wealth outside the banking system, and the early operators in Massachusetts' cannabis industry tended to be large corporations with multiple investors. This has hampered the social equity goals established when Mass. voters legalized adult-use cannabis in 2016.
Banking providers
Lighthouse Biz Solutions, a cannabis financial services subsidiary of GFA Federal Credit Union in Gardner, is one of six institutions in the state to provide banking services to cannabis companies.
Lighthouse President Tina Sbrega said the dichotomy between state and federal laws makes banks hesitant to take on cannabis operator clients due to the federal illegality of marijauna and subsequent FDIC compliance issues. This creates obstacles for cannabis businesses such as restricted access to banking; taxation in which cannabis operators are not able to use certain deductions for gross adjusted incomes; and cannabis employees being shunned by banks when trying to deposit their earnings.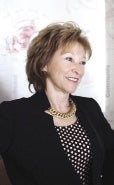 At Lighthouse Biz Solutions, cannabis operators are treated like any other small business, because they are legitimate businesse, she said. Sbrega described cannabis businesses as the same as a manufacturer, shoe store, or any other local startup.
"I don't want to make that contrast because they are the same. What makes them different is the unique obstacles and challenges they face," she said.
The only banking benefits cannabis operators cannot partake in due to federal laws are use of corporate credit cards and wire transfers. Lighthouse offers clients access to its professional network of canna-friendly businesses such as lawyers and accountants, and it formed a partnership with a consulting firm to help cannabis operators navigate the strict and ever-evolving licensing procedures.
"Everyone is in the same boat since they are all startups, and they need to create their own ecosystems," Sbrega said.
SAFE Bank Act
Hoffman said the CCC sees passage of the federal SAFE Banking Act as key to protecting cannabis business owners from unscrupulous lenders while facilitating necessary lending services.
Introduced to the U.S. House of Representatives in March, the SAFE Bank Act of 2021 would prohibit a federal banking regulator from penalizing a financial institution providing banking services to legitimate cannabis businesses. The act passed the House with bipartisan support, but it is still awaiting passage in the U.S. Senate.
"The SAFE Banking Act, if it passes, just recognizes the reality that this industry exists. You cannot put blinders on and pretend it doesn't exist. It does exist, and it needs banking services," Hoffman said.
While the CCC does not regulate banks, Hoffman said the commissioners spoke at every banking industry event they could to encourage financial institutions to participate in the cannabis industry. The goal was to reassure banks strict regulations and seed-to-sale tracking would be used to monitor the industry.
Part of the 2016 legalization of the Massachusetts cannabis industry is a state mandate giving preference to people in communities disproportionately harmed by the War on Drugs. However, the lack of available lending services impacts these underserved cannabis entrepreneurs, who do not have the cash on hand to handle the expense of the lengthy startup process.
"The biggest challenge is helping people that want to start up a marijuana retail or cultivation facility, and helping them get access to capital." Hoffman said.
This sector of the community faces traditional banking obstacles, even if they weren't applying as part of a marijuana business.
"The people we are trying to help typically would not get bank loans. They don't have collateral. They don't have substantial net worth. Many don't have much in the way of work experience," Hoffman said.
Youngblood, the owner of Major Bloom, said having more local banks embrace the industry would be beneficial.
Youngblood believes the stigma surrounding the cannabis industry is fading, and it is only the FDIC preventing local banks from participating in this financially lucrative industry. The legal Massachusetts cannabis industry has earned more than $1.5 billion in revenue since the first adult-use shops opened in 2018.
"Northern Bank has been great to work with. They are very personable," he said.