Like many industries, the biopharmaceutical sector in Massachusetts is working to increase diversity, equity, and inclusion among its workforce, leadership, and supplier channels.
Doing so requires tackling diversity from multiple angles, including on-ramping the workforce, providing areas for advancement for people from diverse backgrounds, and implementing accountability measures at the company level.
A new report from the Massachusetts Biotechnology Council released in November shows while significant progress has been made in some of these areas – like a 164% increase in women's representation on the state's biopharmaceutical company boards since 2017 – the industry still has a lot of work left to do.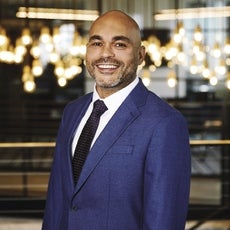 "You have to look at it as; it's a long journey… It doesn't happen overnight and, honestly, there may not be a finish line," said Ross Marshall, MassBio's senior director of DEI advisory.
The report was compiled from a survey MassBio conducted between October 2020 and June 2021. Respondents were signatories on MassBio's Open Letter 2.0, The CEO Pledge for a More Equitable and Inclusive Life Sciences Industry, which was compiled in 2020. Of the 222 companies that signed the letter, 85 responded to the survey. Some 73% of respondents came from organizations with 100 or less full-time employees.
The letter, beyond simply agreeing DEI initiatives inside the industry were important, consisted of a series of pledges, including commitments to improving leadership and company culture, reevaluating recruitment processes, working on retention and employee development, diversifying suppliers, and implementing internal accountability measures. November's report indicated, while some headway has been made, significant areas are still left for improvement.
While female representation on company boards came in at 37% – a 164% increase from 2017, when MassBio released an initial report specifically focused on women in the industry – November's report saw no movement in the percentage of women companies reported in their C-suite. That figure was 24% in 2017, and remained the same in 2021.
Those figures are significantly lower when broken down by race and ethnicity. The November MassBio report found 3% of people of color in executive management positions or board positions are women. In turn, 7% of Asian members of executive management are women, with that figure dropping to 4% for board members. White women, in turn, comprised 27% of all executive management roles held by white people, and 17% of board roles.
These numbers are low despite people of color comprising 15% of the industry-wide workforce.
The report concluded both women and POC (which for MassBio's survey includes Black, Hispanic/Latinx, and Indigenous people of color) appear to get stuck in middle management roles and companies need to proactively help those members of the workforce advance.
STEM on-ramp
In Central Massachusetts, much of the work related to diversifying the biomedical industry at large relates to getting people into the field in the first place. Collaborative efforts are in place with organizations like MassBio, Worcester incubator Massachusetts Biomedical Initiatives, local colleges, and industry groups.

MBI serves as a hub, of sorts, for this kind of programming.
"DEI is top of mind across the industry," said Jon Weaver, president and CEO of MBI. "There's very few meetings that we go to where DEI isn't an underlying theme of the entire event."
Among the most recently announced collaborative projects in Worcester proper is a pilot program being run by Quinsigamond Community College, biopharmaceutical company AbbVie, and MBI known as the Biomanufacturing On-Ramp Workshop.
The program, funded through the state's Office of Business Development in partnership with MBI and launched in October, is 10-weeks long, and in its first iteration has served roughly a dozen non-native English speakers. Participants in the program are taught by a bilingual instructor who ensures they leave equipped with basic biomanufacturing knowledge and industry terminology. They undergo training in basic wrap-around soft skills, with the workshop culminating in resume creation and mock interviews.
The goal of programs like these, Weaver said, is to break down barriers to entry in the biomedical and biomanufacturing industries, and ensure folks are able to get into the workforce pipeline to begin with.
As biomedical industries grow at a rapid pace – QCC reported 7.9% growth in biomanufacturing jobs in Central Massachusetts in 2020 – it's important to make sure people from diverse backgrounds are on-ramped from the start.
Other programs at MBI cover areas like outreach to students as young as middle school and reducing barriers to entry for completing science education programs through providing pathways to early college credits, English-as-a-second-language programs, and job opportunities for college students. This is particularly important, Weaver said, because completion rates for STEM fields at community colleges are very low, such as 20%.
Company momentum
The six pillars of the pledge included in the MassBio open letter included commitments to inclusive company cultures; leadership and executive culture; recruitment; retention and development; accountability and sustainability; and supplier diversity.
While the majority of respondents reported already having initiatives related to the first three pillars, the retention, accountability, and supplier diversity pillars were not as developed: 24% of survey respondents said they've used a diversity dashboard to track various diverse workforce data, for example, although implementing one was part of the open letter, and only 26% of respondents said they'd launched initiatives focused on supplier diversity.
Putting these kinds of DEI commitments in place requires both time and staffing, something respondents said they were lacking. The top two most reported reasons reported to have hindered either the implementation or success of best practices or new DEI measures were a lack of resources and bandwidth, as well as lack of budget, per the survey.
"When there's that concerted investment in both resources and tools, you see meaningful change," said Kendalle Burlin O'Connell, president and chief operating officer at MassBio.
Indeed, implementing meaningful DEI practices and changes within companies, regardless of the sector, inevitably means allocating tangible tools for leadership to do so. Public statements are only one step in that direction.
"This is not a progress report," Marshall said. "This is a benchmark."